Yammix release coming soon !
by BigUp Games at 16.06.2016 - 16:11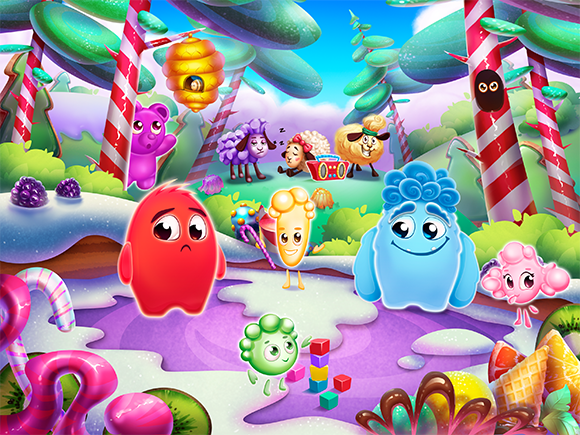 Are you looking for great and positive emotions for kids? Welcome to Yammix!
It is a bright fairytale about sweet's world, where you can meet many amusing and friendly characters. Each of them likes making candies, cakes, jellies, ice cream and other goodies.
They are professionals on creating any sweet because their world consists of sweets! There are glaze rivers, jelly hills, lollipop trees, cotton candy clouds and many other wonders there.
Yammix is a learning colorful app for kids (age 3-6), as it teaches them to be kind and responsible. Playing this game with your children you plunge into fascinating kingdom of fun.