Malady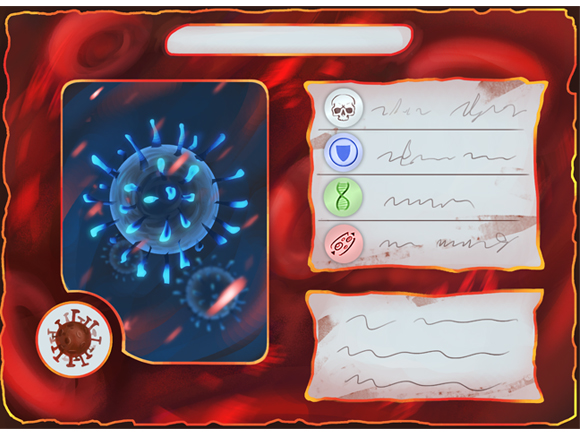 There are so many games where you must grab the buildings, capture the territory and take over the companies. Nice ideas, but they have already palled.
We propose you to play Viruses — a truly new board game.
Feel yourself as an insidious sore. Your goal – a human!
To win you need to infect him in full. But it's not so easy to do because there are a lot of viral cells in our game, as in a human body, and they are managed by your friends!
So you will get a really intense struggle!
Reveal yourself as an excellent strategist and show them who is who!
Given that your success depends on your and your opponents' strategy, do not miss the opportunity to resort to skilful bluff and clever psychological tricks.